Botox is a drug doctors have been using for years to treat wrinkles and facial creases. Botox is a brand name of a toxin made by the bacterium Clostridium botulinum. There are other brands, such as Dysport and Xeomin. Botox is the term you hear most often because it was the first injectable botulinum toxin.

Botox blocks signals from the nerves to the muscles. The injected muscle can't contract. That makes wrinkles relax and soften. Botox is most often used on forehead lines, crow's feet (lines around the eye), and frown lines. Botox won't help with wrinkles caused by sun damage or gravity.
SCHEDULE AN APPOINTMENT

Juvederm is a hyaluronic acid-based dermal filler. There are several products in the Juvederm family. They all are used to help people address the facial signs of aging. Each product in the Juvederm line features different bonding and concentrations of hyaluronic acid. The different products are each tailored to target specific problems when injected into different areas and depths. Juvederm fillers have a smooth, gel-like consistency.
Juvederm works by adding volume to the facial tissue through its active ingredient, hyaluronic acid. Hyaluronic acid is a natural substance found in the human body. It stimulates the production of the connective tissue that plumps the skin (collagen). As you get older, the production of hyaluronic acid and collagen decreases. This increases the appearance of sagging and wrinkling of the facial skin.
SCHEDULE AN APPOINTMENT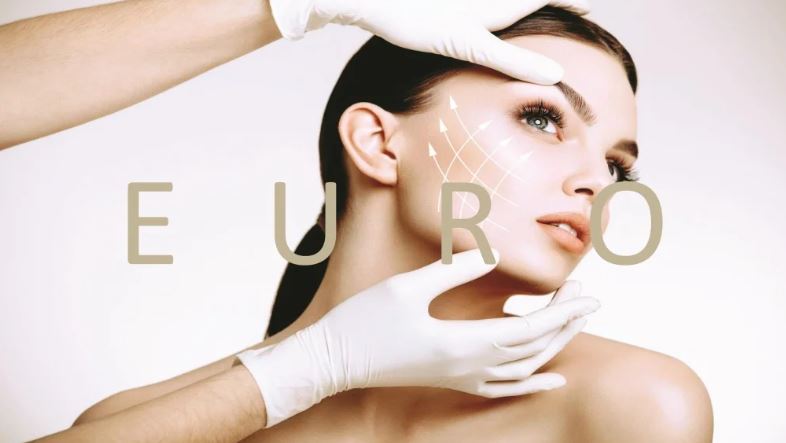 EuroThreads is a non-invasive treatment to help loose and sagging skin. A more detailed description is that they are absorbable surgical sutures composed of polydioxanone. These sutures have been used in cardiac surgeries for the past 60 years or more and are the safest materials to be implanted in the body.
A beautiful and healthy face has a "V-shape". As we age, this "V-shape" diminishes or inverts. Novathreads create a frame to support the tissues and keep them in the "V-shape". Eurothreads are especially effective is the neck and jawline. This area is more challenging to treat effectively with Botox or fillers. These threads are placed underneath the skin to lift the loose skin, which heals itself by naturally creating new collagen.
SCHEDULE AN APPOINTMENT

You are most likely familiar with popular injectable fillers like Juvederm, Restylane, Sculptra, and Radiesse., but one filler you may not have heard of yet is VERSA. The official name is REVANESSE VERSA and it's a relatively new dermal filler. Considered a multi-purpose dermal filler, it can be used to improve the appearance of facial areas such as the cheeks, nasolabial folds, and lips.
Like most fillers today, VERSA's primary active ingredient is Hyaluronic Acid (HA). It is a naturally occurring substance that can be used aesthetically to correct facial lines and folds, as well as restore facial volume. However, not all fillers are created equal. VERSA is a homogenous filler due to the company's advanced wet milling technology and proprietary formula. What this means is that the filler particles are spherical and uniform, which creates the ideal balance between volume and smoothness. When these particles are compared to Juvederm Ultra Plus and Restylane, there is a distinct difference with the others looking more jagged and inconsistent in shape.
The high viscosity of VERSA allows it to be easily injected with very fine needling resulting in less disruption to the face. Studies have also shown that swelling occurs 24% more often with another popular dermal filler compared to VERSA. VERSA uses premium quality HA that has a higher molecular weight allowing it to break down slowly over time for added longevity.
SCHEDULE AN APPOINTMENT
Join Our Mailing List For Exclusive Offers
Contact us today to set up a free consultation.